Diagnostics and Repairs
We have the latest computerised diagnostic equipment, which enables us to connect with your car's internal computer and determine the source area of any faults.  We can also provide a printed diagnostic report if required and carry out ECU (Engine Control Unit) resets.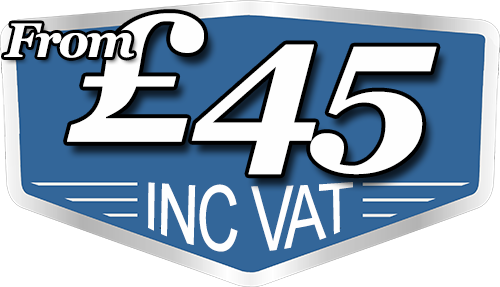 Our diagnostic check costs £45 inc VAT and this includes a full ECU scan / fault code analysis.  Sometimes, all that is required is a reset or a simple sensor replacement.  Our £45 charge includes up to half an hour's labour which should be sufficient to diagnose a fault.
Free of Charge Braking System Check
If you have any concerns whatsoever about your brakes, please book in for a free of charge Brake Check. We will remove your wheels and carry out a full and thorough check of your cars braking system and advise you if any repair or replacement is needed.
Should replacement parts be required, we will of course provide a no obligation quote prior to undertaking any work.  When replacing brake discs or pads, we only use top quality branded parts such as Pagid or Mintex.
Free of Charge Battery Check
If you are having trouble starting your car or the battery warning light is illuminated, please call in and we will carry out a full battery check free of charge.  We will check the condition of your car battery, including your battery starting and charging systems, using the latest testing equipment. This is a quick check and will only take a few minutes to complete.We carry most of the popular sizes of battery in stock.
Free of Charge Exhaust Check
If you are concerned about the performance of your exhaust or catalytic converter, please give us a call and book in for a free exhaust system check. We will put your car up on the ramp so we can clearly inspect your exhaust system and advise on it's condition.
Free of Charge Steering / Suspension Check
Steering and suspension problems are not always obvious, as they can deteriorate over time.  Your car's suspension has to deal with pot holes and uneven driving surfaces, all of which put pressure on the various components. If a suspension part fails it can be extremely dangerous and is therefore part of the MOT test. If you have any concerns about your cars steering or suspension, book a free check and we will carry out a thorough inspection for you.
General Repairs
We offer a full range of repairs to most makes of vehicle, including, Brakes, Suspension, Steering, Transmission, eg clutches, Cambelt, Waterpump, Radiators, Batteries and Exhausts. Please give us a call and we will be happy to help.
Minor Repairs - while you wait
Please feel free to just drop in if you would like us to take a quick look at your car for a minor repair, such as a bulb replacement or wiper blade change. We are happy to do these for you while you wait.