Servicing
At Warren Garage we offer three different levels of service.  We have tried to be clear and transparent about what we check and what we replace in each service.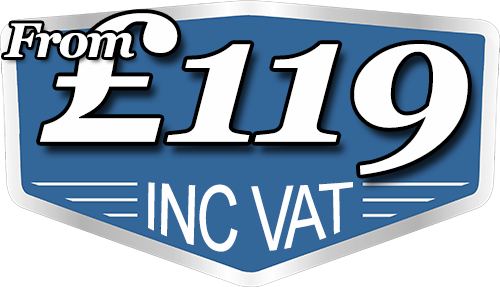 If your car is still under the original manufacturers warranty, you will need our 'manufacturer service' in order to maintain your warranty.
Please click here for details.
A word about oil.  We always check the exact grade of oil required by your make and model of vehicle and will ensure the correct amount of the exact oil specified is used in all our services. 
When comparing prices, It's worth checking which parts will be replaced within the fixed price and which will be 'checked and reported' on as these will result in an additional cost should the part require replacing.  We also include a complimentary car wash with our silver and gold service options.
Bronze Service
This is an interim service for high mileage vehicles (18,000 per annum or more) to be carried out at the six month point, in between your main annual service.  We will change your oil and oil filter and check and top up other essential fluids.  If you have an older vehicle you are looking to keep on the road for a little longer, this is an ideal low cost option.
Silver Service
This is a comprehensive annual service we would recommend be carried out every 12 months or 10,000 miles, whichever comes sooner.  Our Silver Service inclusive price includes replacing the oil and oil filter, the air filter and a detailed check of the braking, steering, suspension and engine. It also includes an exterior car wash.
Gold Service
We would recommend this service be carried out every 24 months or 20,000 miles.  Our most comprehensive service package, it includes within the fixed price, replacing the oil and oil filter, the air filter, fuel filter and pollen filter,  in addition to carrying out a full brake fluid change.  A complementary 'in and out' car wash is also included.
What Will My Service Cost?

For vehicles over 2.5litre, please ring us for a competitive quote.

All prices include VAT
Hybrid Vehicle Servicing
We are fully trained to work on hybrid vehicles. If you have a hybrid, you can add a Hybrid Heath Check to any of our three service options above. The health check includes the following additional checks:
Diagnostic Hybrid Battery Health check
Charging Port and High Voltage Cables check
Inverter Coolant check
Brake Binding check
Manufacturer Service
If your car is still under the original manufacturer's warranty, in order to maintain the warranty, a certain and specific service schedule must be followed.  We have access to servicing data on most makes of vehicle and can quote for a service, specific to correct mileage / time intervals for that manufacturer. Whislt this type of service may be more expensive than our standard servicing, it will likely be far less expensive than your original dealer / manufacturer. Full details are shown below.
The service will be specific to your make / model and mileage as per manufacturer specification
We will use original manufacturer parts
We will use the specified grade of oil
Parts and labour guaranteed for 12 months or 12,000 miles, whichever comes sooner
As each service is different and specific to each vehicle, please call us on 01252 835000 and we will be happy to provide you with a quote.